Villa Hippocampo was built to satisfy everyone who has ever dreamed of sweeping, breathtaking views of the Mediterranean from virtually every room in the villa. The sea and coastal view includes the colorful 14th century village of Villefranche-sur-Mer in the foreground with its church steeples and red clay rooftops covered in bougainvillea and the famous peninsula of St. Jean Cap Ferrat twinkling at the far end of the Bay. On a clear day, you can see the island of Corsica and the coast of Italy. It is possible to sit on the terrace or beside the pool all day and just take in the views—I know because I have done it many times!
Magnificent Views of the Côte d'Azur
The perfect eagle eye view of the "Golden Triangle" is seen from just a few spots. Many of the good views are from high in the hills where the views are expansive but everything you see is in miniature. Then there are the very close views from the villas in town which focus on the harbor and its lovely yachts but not much else. The view from the Villa Hippocampo is very rare because it sits above the coastal road and hovers above the central part of the Old Town, out over two harbors and beyond to the St. Jean Cap Ferrat Peninsula, and the Mediterranean Sea beyond that.
Rooftops of Old Town Villefranch-sur-Mer
Villa Hippocampo overlooks the Old Town Village of Villefranche-sur-Mer and the adjacent Citadel. The rooftops are an iconic image for the Cote d'Azur and include church spires whose bells ring on the hour during the day. You can see bouganville growing on the walls and the narrow stone streets winding through the colorful neighborhood down to the water.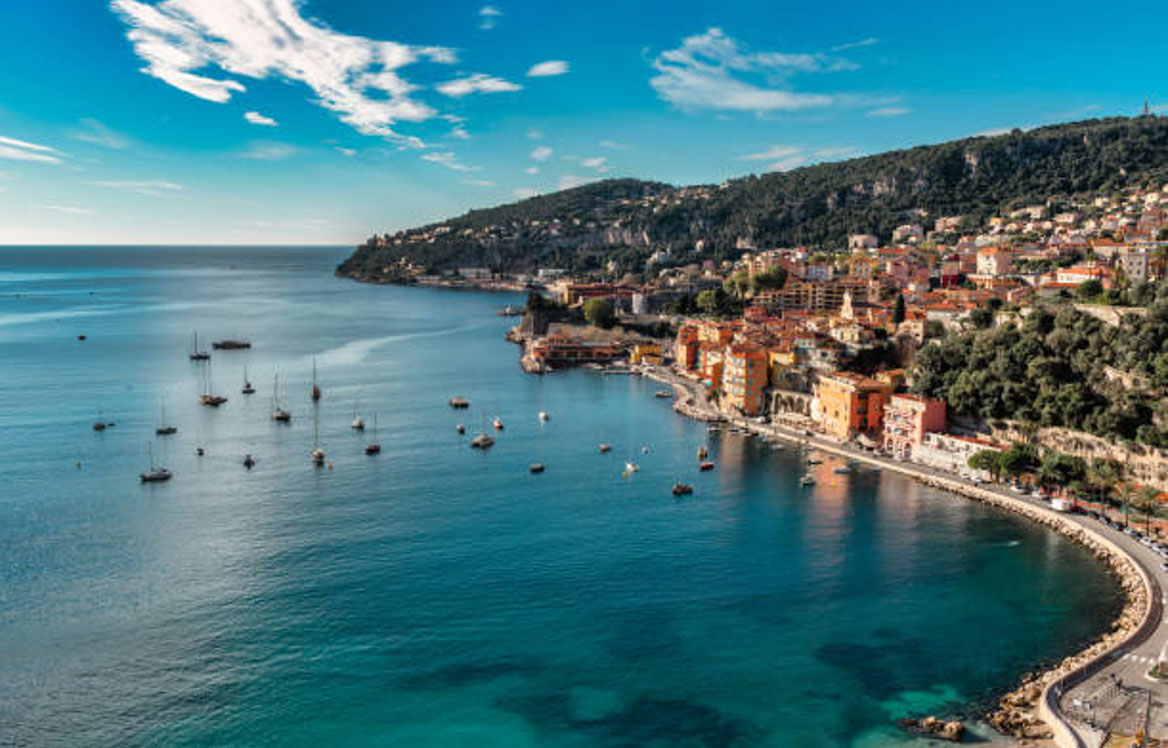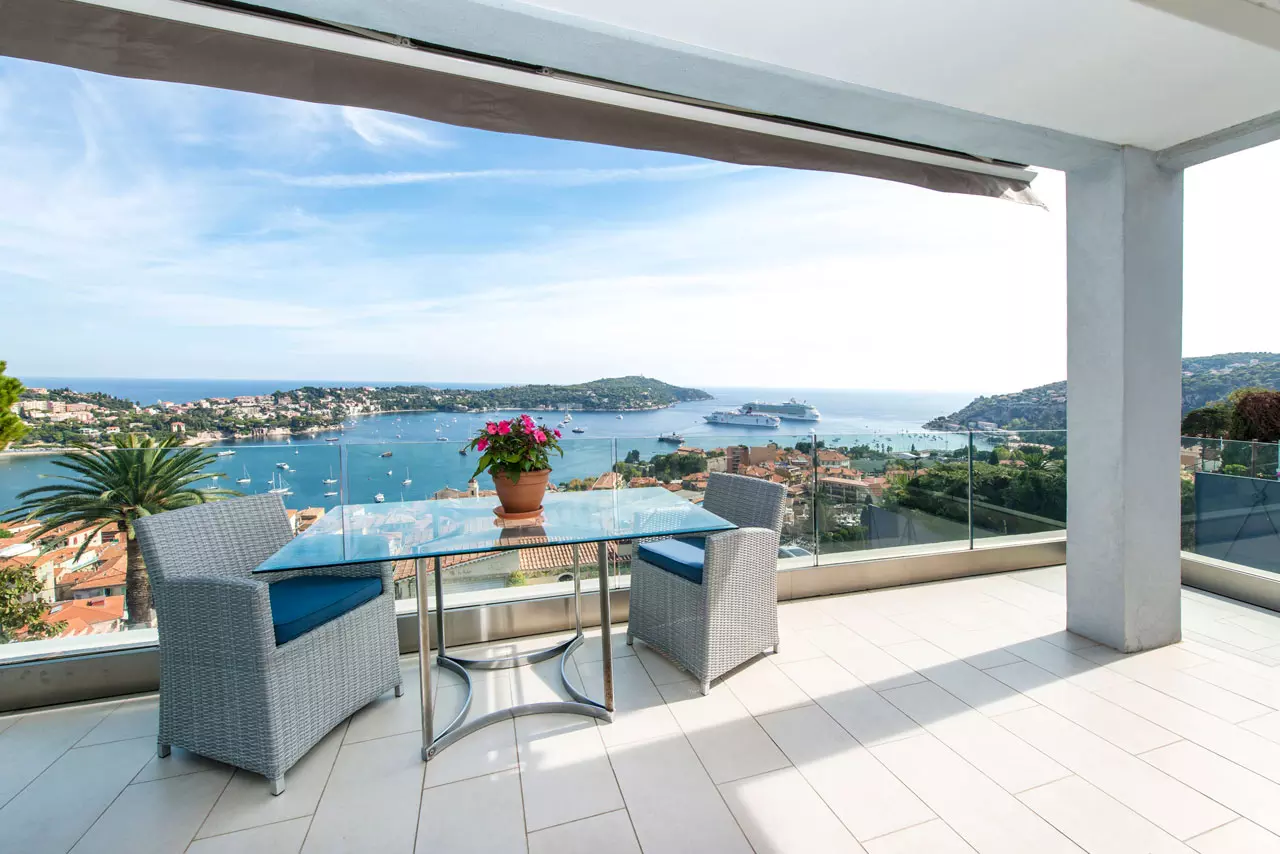 Stunning Sunsets / Sunrises
The morning and evening views from most of the bedrooms, all of the verandas, and the living area present a spectacular display of pastel oranges and pinks during sunrise and sunset. I find myself setting my alarm to take "just one more" photograph of the early morning sunrises. During the warmer months, the moon is also spectacular as it rises over the harbor and hills of St. Jean Cap Ferrat, casting a glamourous shadow over the water.
Lunch / Dinner on the Pool Deck
There is a panoramic view of the harbors, the citadel, the sea and the peninsula of St. Jean Cap Ferrat from the dining area in the villa. However, during good weather (which is most of the year!) we often enjoy our meals outdoors on one of the verandas or poolside. The views are all the more magnificent in the outdoors, with the smell of salt water and the light breezes that gently sweep through the property.