Explore Exciting Cote d'Azur Activities from Villa Hippocampo
When you choose Villa Hippocampo for your luxury villa rental in the French Riviera's stunning Cote d'Azur, you're not just booking a vacation; you're embarking on an unforgettable adventure. The Cote d'Azur, known for its glamorous allure, is also a treasure trove of exciting activities for all types of travelers.
Nature Enthusiasts' Paradise: Hiking and Biking
For nature enthusiasts and adventure seekers, the Cote d'Azur offers a wealth of hiking and biking trails that wind through picturesque landscapes. From Villa Hippocampo, you can easily access these trails and immerse yourself in the region's natural beauty. Traverse lush hillsides, explore fragrant forests, and discover hidden gems as you hike or bike your way through this enchanting terrain.
Yoga Retreat Amidst Coastal Serenity
At Villa Hippocampo, tranquility and rejuvenation are just steps away. Our luxury villa's serene surroundings provide the ideal setting for a yoga retreat. Unroll your mat on the villa's spacious terrace, breathe in the salty sea air, and practice yoga while overlooking the Mediterranean. It's a truly blissful experience that can be part of your daily routine during your stay.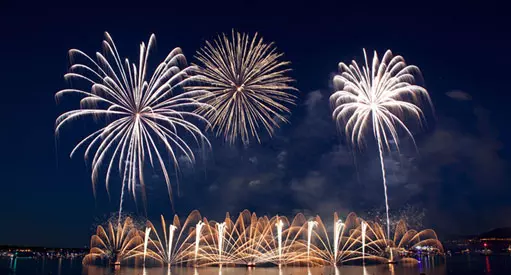 Watersports and Coastal Adventures
The crystal-clear waters of the Cote d'Azur beckon water sports enthusiasts. Dive into the deep blue for snorkeling and scuba diving adventures, or embark on thrilling jet ski rides. Villa Hippocampo's prime location on the coast ensures that water-based activities are just moments away, offering endless opportunities to make a splash and create lasting memories.
Explore Charming Towns and Villages
Beyond the villa's luxurious amenities and nearby activities, the Cote d'Azur invites you to explore its charming towns and villages. Set out on day trips to nearby destinations like Nice, Cannes, or Monaco, each with its unique character and attractions. Whether you're savoring delectable cuisine, shopping in glamorous boutiques, or strolling along historic streets, you'll find that every town has its own special charm.
Your Gateway to Cote d'Azur Adventures
Villa Hippocampo is your gateway to a world of Cote d'Azur activities that promise adventure, relaxation, and exploration. Whether you're seeking nature's beauty, coastal thrills, or cultural discoveries, our luxury villa provides the perfect starting point for an unforgettable vacation in the French Riviera. Book your stay with us and embark on your Cote d'Azur adventure today.
Find your next Activity: