Water Sports near Villefranche-sur-Mer
Villefranche-sur-Mer is located in Villefranche Bay, one of the deepest natural harbors in the Mediterranean. As such, this place offers many possibilities for water sports and other water-related activities. For starters, after you book your stay at Villa Hippocampo in Villefranche-sur-Mer, you can stroll down to the bay and plan your perfect water adventure. Here are several suggestions you should not miss when you visit the beautiful slice of the Cote D'Azur and Villefranche-sur-Mer.
Paddle Trip along the Villefranche-sur-Mer coastline
Nothing beats experiencing the sea and the beautiful sights of Villefranche-sur-Mer like a paddle trip. You can get on a paddle board and discover the harbor from the sea, directly interact with marine fauna, and enjoy outdoor activities. Enjoying a paddle board trip will surely provide you with a complete, immersive, and diverse experience of Villefranche Bay and the town.
After paddling, you can get in the water and snorkel in the beautiful Villefranche Bay. Your local guide will explain the marine species you will likely encounter, like sars, seabreams, sea urchins, and many other incredible Villefranche Bay inhabitants.
Diving in the Bay of Anges, Nice
Another great idea you might want to try while on holiday in Villefranche-sur-Mer is to go diving. You can do this with the Nice Diving School, where you'll experience incredible customer service. The Nice Diving School is prepared to serve clients with varying diving experiences, from complete novices to experienced divers. You can enjoy day and night dives: a daytime experience with two dives, a picnic lunch, or a special dive with a BBQ afterward.
Parasailing at Villefranche-sur-Mer
While parasailing is not precisely a water sport, it is an adrenaline-filled adventure you can experience over the water.. It will give you a unique opportunity to discover some of the most famous spots on the Cote d'Azur from the sky. In this adventure, you will take off from a platform boat in a parachute and rise to 100 meters high above the most beautiful bay of the French Riviera in Villefranche-sur-Mer. You'll see the gorgeous bay of Saint-Jean Cap Ferrat, Beaulieu-sur-Mer, and the Bay of Anges in Nice. Conquer your fear and experience Villefranche-sur-Mer and the Cote d'Azur in an entirely different light.
Diving in the Villefranche Bay from Saint-Jean-Cap-Ferrat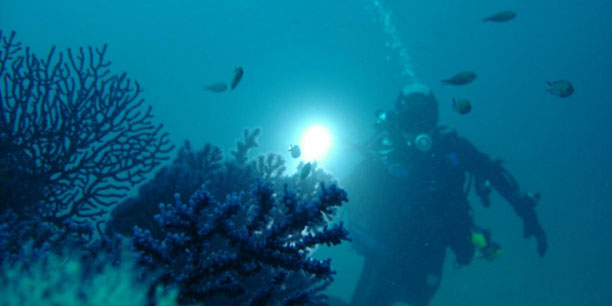 Another option for diving is available at Saint-Jean-Cap-Ferrat, at the Cap Ferrat Diving School, in the heart of the old fishing village. You get to experience the topography of Villefranche Bay, like drop-offs, plateaus, drylands, and caves. Also, dive and see the impressive marine species of the Mediterranean, like Posidonia, gorgonians, banks of sars, amberjack, and barracudas. Groupers, sea bream, moray eels, and octopus have also made their home in the Villefranche Bay waters, as have nudibranchs that delight macro lovers. Overall, you will get a unique underwater exploration experience and memories you'll cherish for years.
Nautical Excursions from Nice to Monaco
Explore the coastline from Nice to Monaco with a nautical excursion, and admire the scenery. Explore coves, limestone cliffs, volcanic rocks, Mediterranean flora, and fauna passing by you as you float along the coast. During the excursion, you will pass by Villefranche-sur-Mer, Saint-jean Cap Ferrat, and Eze, and get to see famous Monaco from the sea and see the impressive rise of the western slopes of the Ligurian Alps in the distance. There are several seasonal nautical outfits which offer a variety of excursions.