Staying at Villa Hippocampo in Villefranche-sur-Mer puts you in a unique position to explore the French Riviera, and one of the places we suggest you put on your list is Aix-en-Provence. Aix-en-Provence was the former capital of Provence, and this historic city has so much to offer. 
Located about 185 km to the west, Aix-en-Provence is a university city in the Provence-Alpes-Côte d'Azur region of southern France. Aix, as it is known for short, is probably most famous as being the birthplace of the Post-Impressionist painter Paul Cezanne, and one of the main attractions is his studio, Atelier Cezanne, and his childhood home, Jas de Bouffan.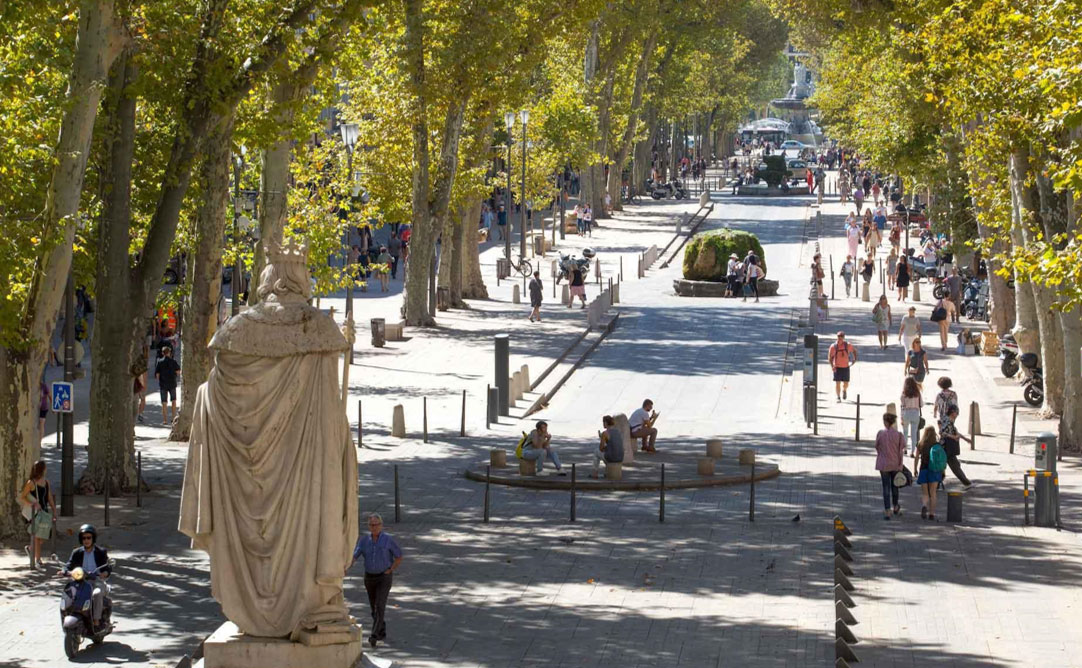 Anyone who's ever seen some of Cezanne's work will probably recognize the limestone mountain Sainte-Victoire that overlooks the city and the surrounding countryside that is prominently featured in his art. The mountain has several peaks at over 1,000 meters and has plenty of religious sites you can explore, including a Priory seated in a cave.
Apart from being famous for Cezanne, Aix-en-Provence has much more to offer. First, we should mention the thermal hot springs that drew people to the area in the first place, and the Roman founders built a Roman bath around them and called them Aquae Sextiae. Today, the thermal springs feature a spa built in 1705 with an ornately decorated façade that should definitely be on your list of things to see in Aix-en-Provence.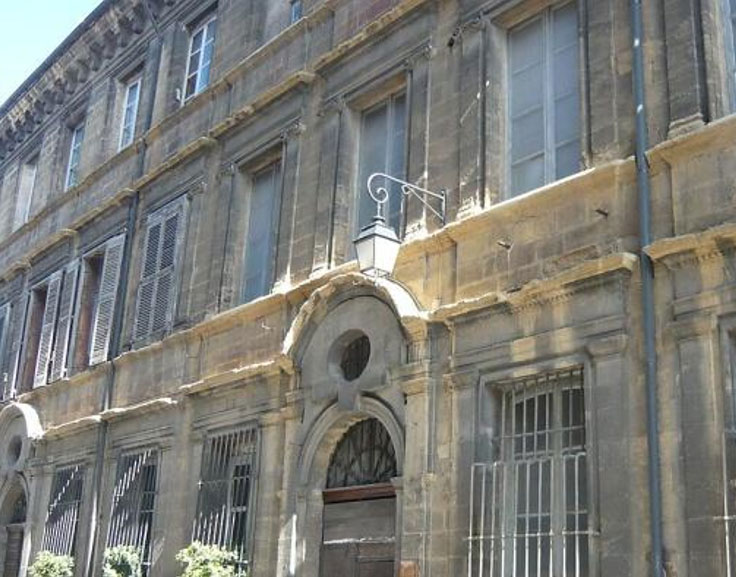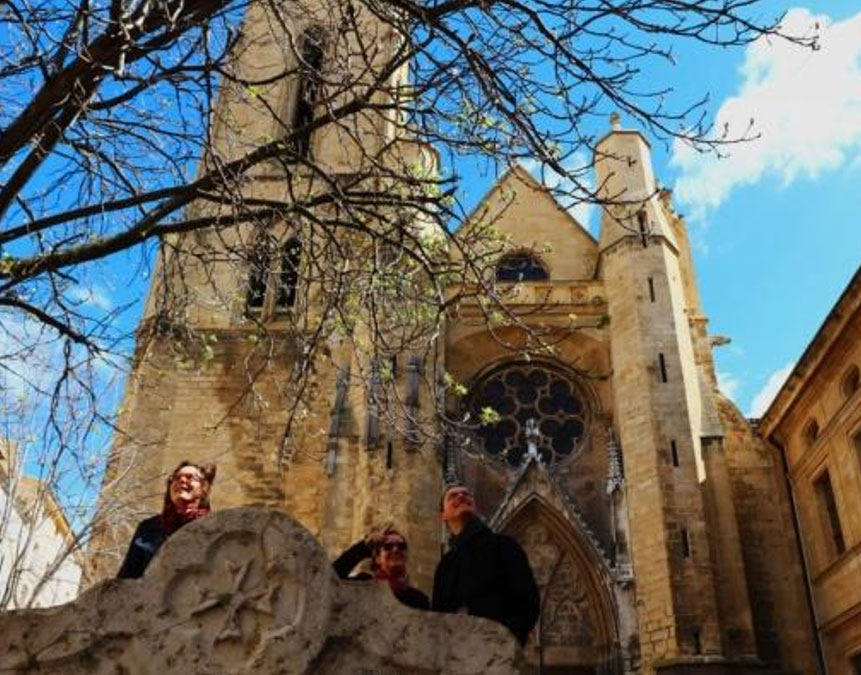 Your tour should include exploring the old town and the Quartier Mazarin. The area's rich history can be seen in every corner of the old town. We suggest you start your walk through the Cours Mirabeau, the main avenue of the city that is shaded by rows of old, massive plane trees and small, cozy restaurants and cafes. Sit down in one and enjoy a croissant and coffee where iconic French names like Camus, Zola, Cezanne, and others have sat and enjoyed the sunshine.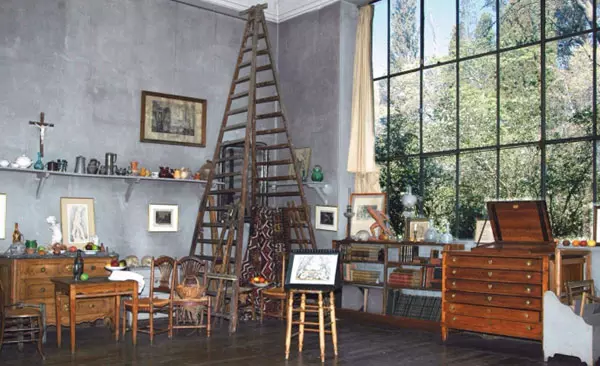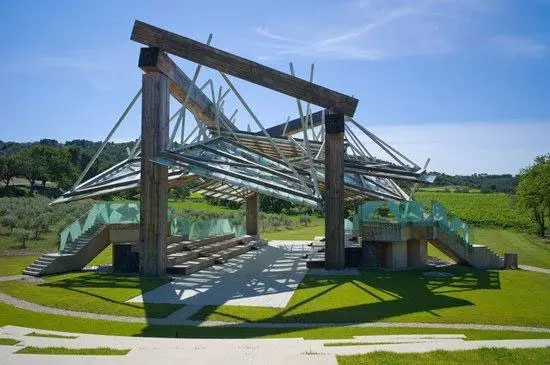 Next, turn south, walk to the Quartier Mazarin, and take in the beautiful residential facades. This part of town was created on the ideas of Michele Mazzarino, who became the Archbishop of Aix in 1645 and ordered a gridded district below the Cours Mirabeau to be built. The quarter was occupied by landed gentry and wealthy merchants in houses known as hotels particuliers (a form of townhouse). These buildings are still there today, and most are even converted into actual hotels where you can stay; just take a walk around Rue Mazarine, Rue Goyrand, Rue Cardinale, Rue Roux-Alphéran, Rue du Quatre-Septembre and Rue d'Italie.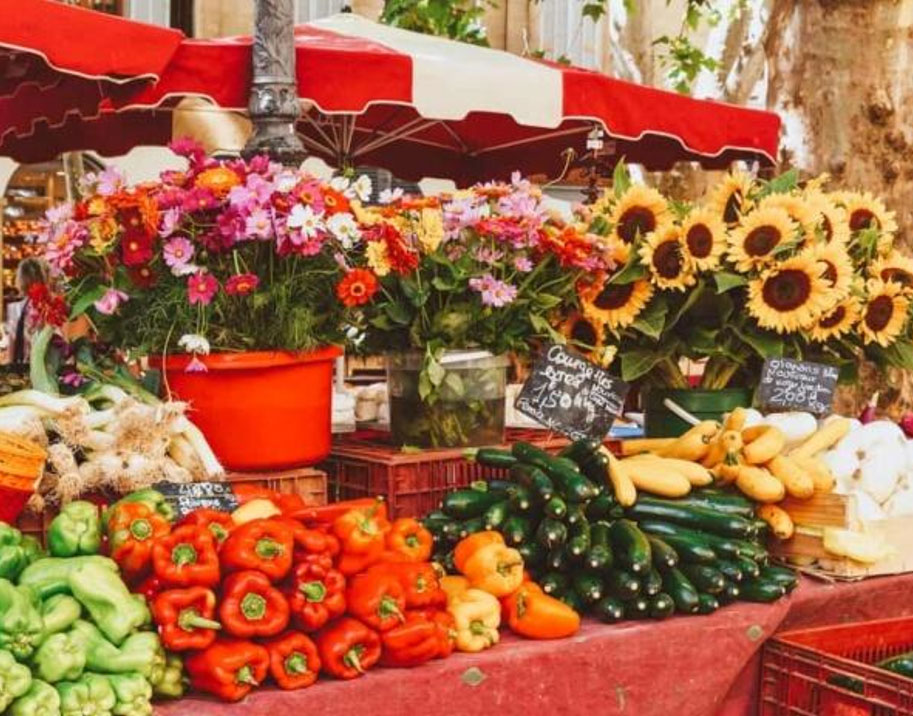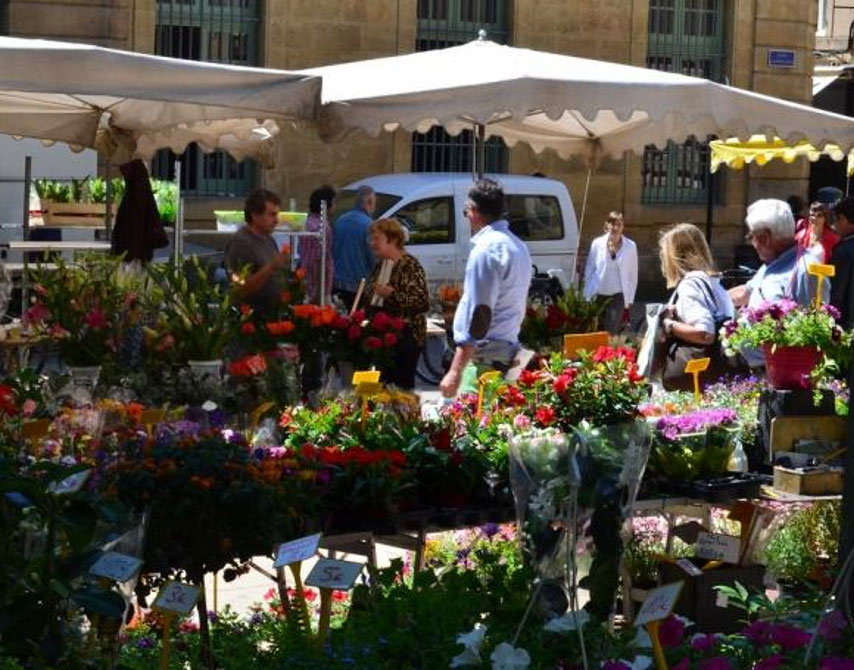 When visiting Aix-en-Provence, you are still in the heart of Provence, and you should not miss the opportunity to visit the local markets. Of course, you'll be attracted by the fantastic smells like lavender, fresh produce, and other local Provencal delights. You can find food markets in several markets, with the Place Richelme being open every day of the week. Also, you should explore the fantastic flower market on alternate days on Place de la Mairie and Place des Prêcheurs, while stalls sell clothing and fabrics on Tuesdays and Thursdays on Cours Mirabeau.
Aix-en-Provence is also known as the city of a thousand fountains, and you can indeed see a fountain on almost every corner or small square. However, the most notable one you should not miss is the Place des Quatre-Dauphins or the fountain with four dolphins. It dates from 1667 and is regarded as the loveliest fountain in Aix.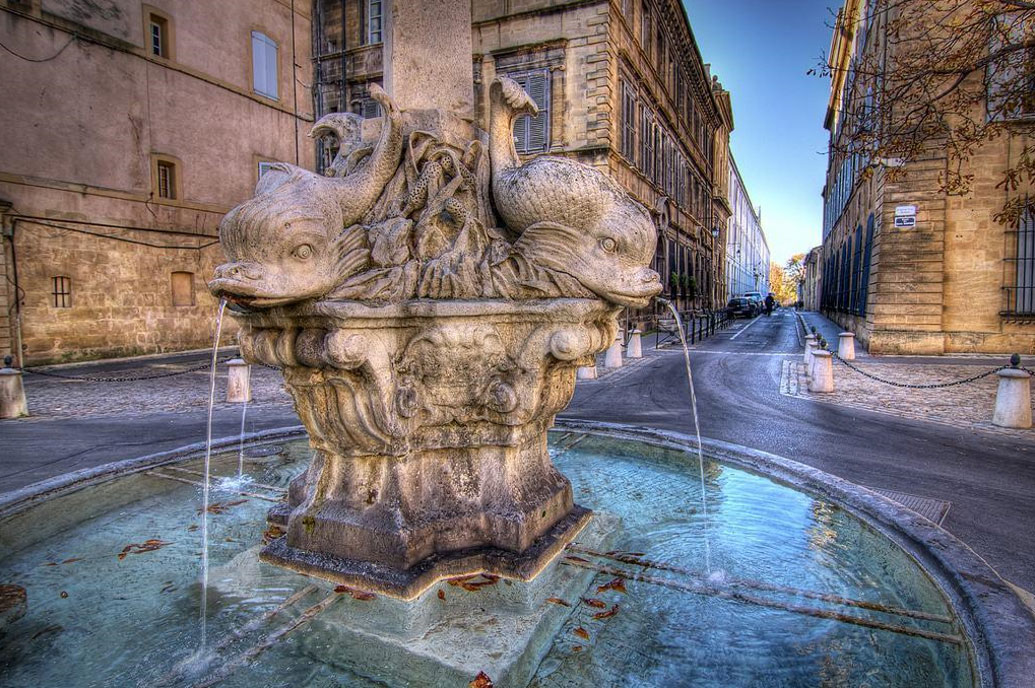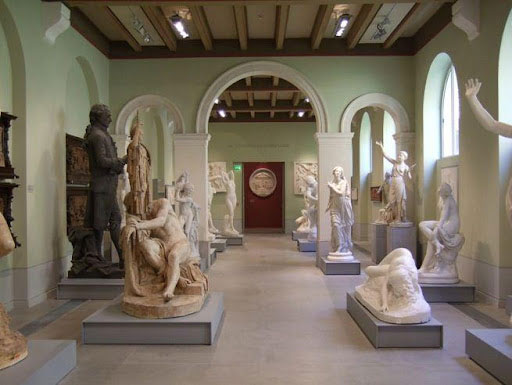 Of course, you should also visit the 13th-century Eglise Saint-Jean-de-Malte, the first Gothic building built in Provence from 1272 to 1277. The old priory buildings house the Musee Granet, where a massive 12,000 paintings, sculptures, and historic artifacts are displayed. Being the birthplace of Cezanne, the museum features nine oil paintings by the artist, among works from Picasso, Kandinsky, Rembrandt, Rubens, and Jacob Jordaen.