Discover the Ultimate Villa with Pool in Cote d'Azur: Villa Hippocampo
Welcome to Villa Hippocampo, your premier destination for an unforgettable getaway on the mesmerizing Cote d'Azur. Our luxurious villa, aptly named Villa Hippocampo, promises an unparalleled experience, complete with a stunning private pool that embodies the essence of French Riviera living.
Villa Hippocampo graces the charming Villefranche-sur-Mer, a jewel of the Cote d'Azur. Here, you'll find a haven of sophistication and tranquility, centered around our exquisite infinity pool. This pool, nestled amidst the beauty of the Cote d'Azur, creates a captivating illusion of merging with the sea, offering a unique and indulgent experience.
Seamless Elegance
Step onto the main floor of Villa Hippocampo, and you'll be greeted by a balcony that opens up to reveal the breathtaking infinity pool. This sleek and modern design flawlessly complements the villa's luxurious ambiance. Both of our bedrooms on the pool level provide direct access to the pool's expansive deck, ensuring an unbroken connection to the azure waters. For added privacy, the pool and deck are also accessible from the main floor. Safety is paramount, with the pool featuring an alarm system, while the deck is enclosed by a secure glass fence.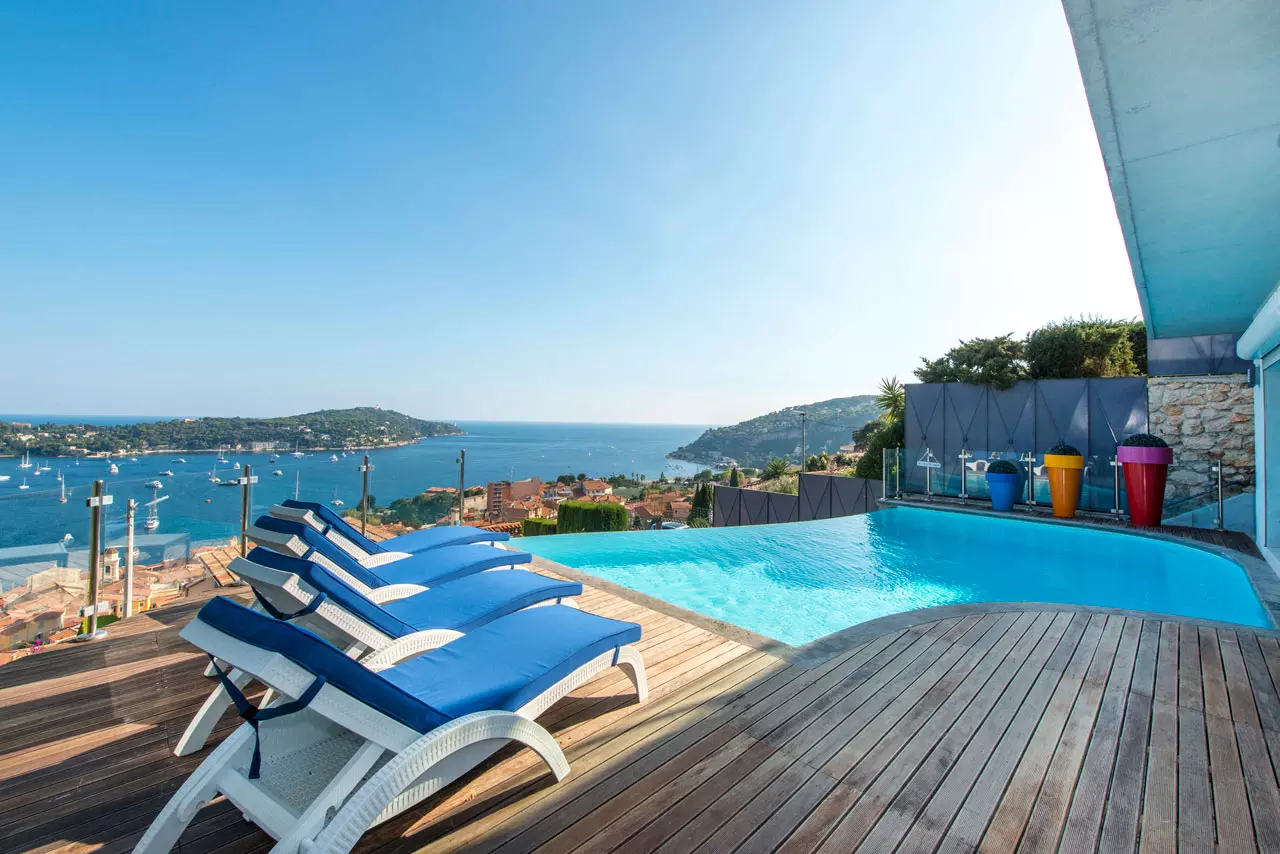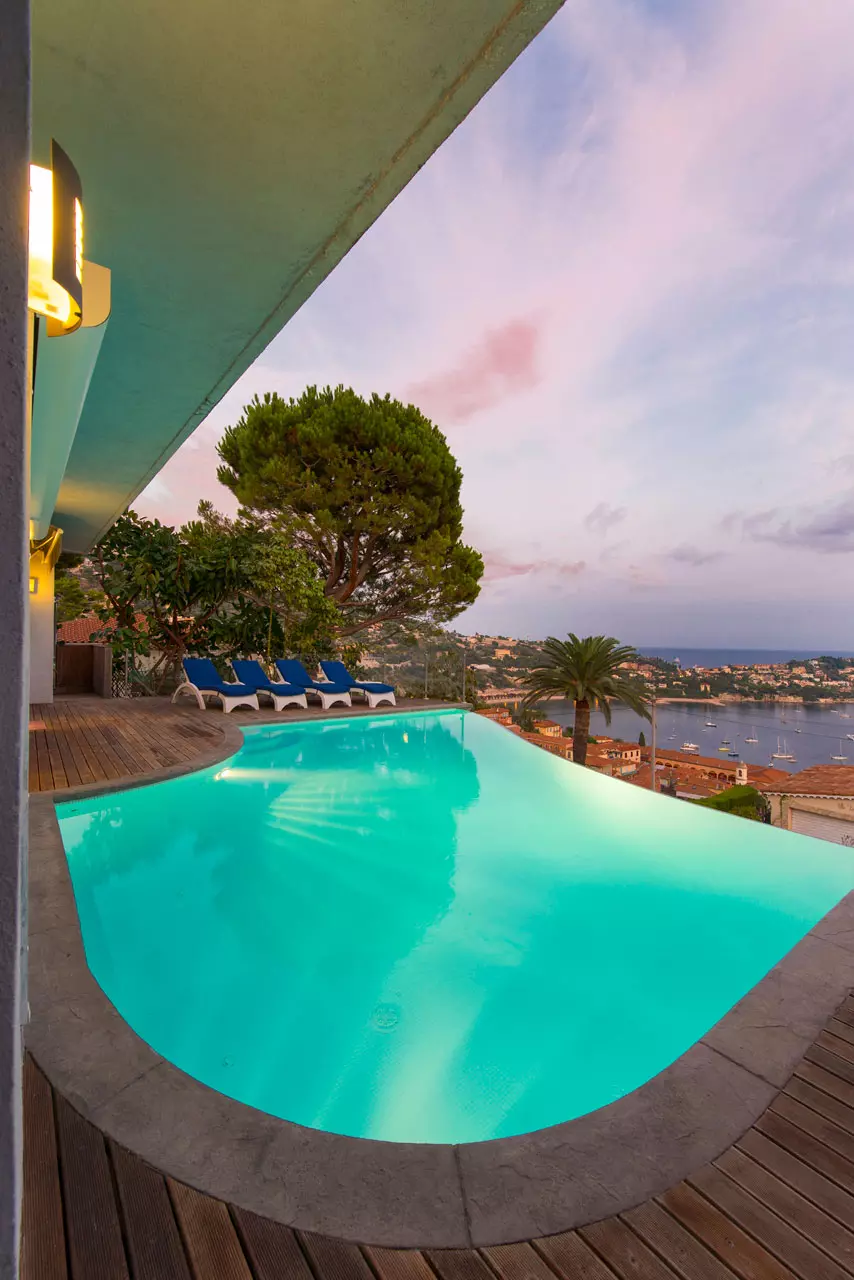 Year-Round Enjoyment
Villa Hippocampo is dedicated to your comfort. Our infinity pool can be heated to your desired temperature, allowing for year-round enjoyment. After a refreshing swim, take advantage of the outdoor shower nestled beneath a canopy of trees, providing a secluded spot to rinse off in nature.
Panoramic Riviera Views
While the entertainment room offers a unique underwater view of the pool, the real magic unfolds with the vistas from the pool itself. Gaze upon the enchanting Old Town Villefranche, two picturesque harbors, and the iconic St. Jean Cap Ferrat peninsula. Villa Hippocampo's infinity pool provides an unparalleled backdrop for your luxurious swimming or tanning experience, allowing you to immerse yourself in the beauty of the Cote d'Azur.
Villa Hippocampo offers the quintessential villa with a pool experience on the Cote d'Azur. Nestled in the enchanting Villefranche-sur-Mer, our villa provides a private oasis with a stunning infinity pool, year-round comfort, and unmatched views.