Best Day Trips from Villefranche-sur-Mer on the French Riviera
Thousands of tourists converge on France's Cote d'Azur every year in search of a gloriously relaxing beach holiday experience, yet most tend to stick to well-known hubs like Monaco, Nice, and Cannes. While no one would blame them for wanting to explore some of the country's most famous haunts, the French Riviera offers the discerning traveler a wealth of vastly different destinations, most only an hour's drive from the coast. Want to know what else this incredible stretch of coast has to offer? Then book your holiday rental villa in Villefranche-sur-Mer, the coast's most prestigious town, and follow our guide to the most enticing day-trip destinations around. It'll make your French vacation one you'll never forget.
Just 53km east of Villefranche, you'll find a true gem of the Italian Riviera. Renowned for its infinitely popular yearly music festival, San Remo is the heart of the area's flower-growing industry and is often dubbed the "City of Flowers." The old town center is compact and easy to navigate on foot. It boasts innumerable attractions, including a grand century-old casino (a fantastic example of Belle Époque architecture), Alfred Noble's former villa (where he lived during his last years), and a gorgeous cathedral which dates back to the 13th century. Spend a few hours perusing Corso Matteotti and its infinite array of high-end boutiques and architectural wonders before heading inland for just a few kilometers until you reach the eerily quiet town of Bussana. Bussana Vecchia, the old part of town, is one of only a handful of ghost towns in Italy and a brilliant place to visit after a morning spent in vibrant San Remo.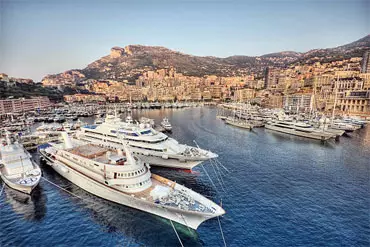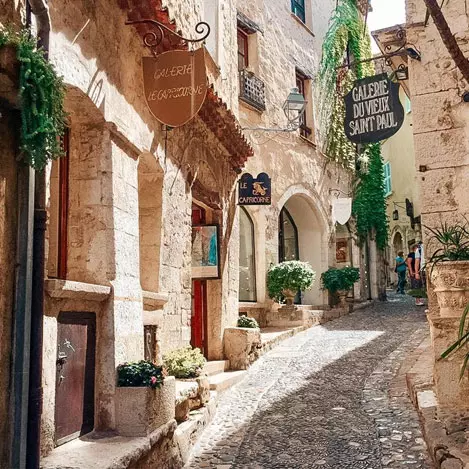 It may come as a surprise to some, yet just 100 km north of Villefranche-sur-Mer is one of the country's most stunning mountainous national parks. The Mercantour NP comprises six alpine valleys to explore, numerous peaks to hike, and a myriad of quaint mountain villages to discover. Beautifully preserved and utterly protected, this incredible natural haven is the ideal day-trip destination for anyone who wants to spend an entire day immersed in nature. This park has recently been voted one of the world's top 10 National Parks, yet so many visitors who bask in the glory of the French Riviera aren't even aware of its existence. The expansive, unspoiled area is a hub of sporting activities and hiking trails and is ideal for mountain bikers, walkers, and skiers. You may only be able to scratch the surface of a tiny corner on a day trip from Villefranche, yet we guarantee the excursion will be an infinitely rewarding one.