Villa Hippocampo has four levels of outdoor space.  The initial entrance onto the property on the upper side is gained through an automatic gate which opens to expose the magnificent view of the entire coastline from Nice to Italy.  There is an outdoor covered garden area fully outfitted with furniture for a place to relax, have drinks and enjoy outdoors.  There is always a lovely breeze, even in the summer months which make this area particularly appealing.
The next level down includes an outdoor eating veranda for ten people. It comes equipped with a commercial size barbeque and flat top grill. On the opposite side of the villa, there is a small private garden area with a table for two, a wall of flowering jasmine and a lemon tree.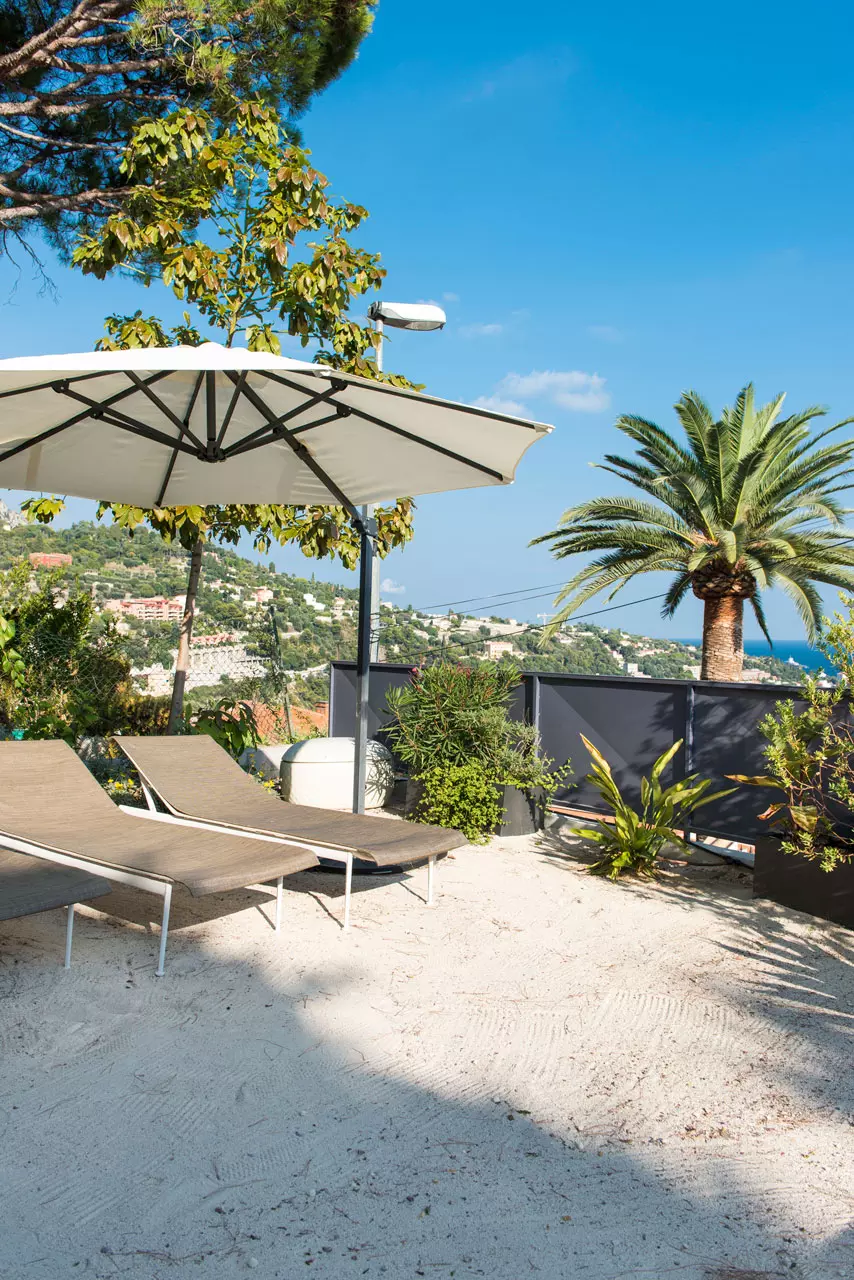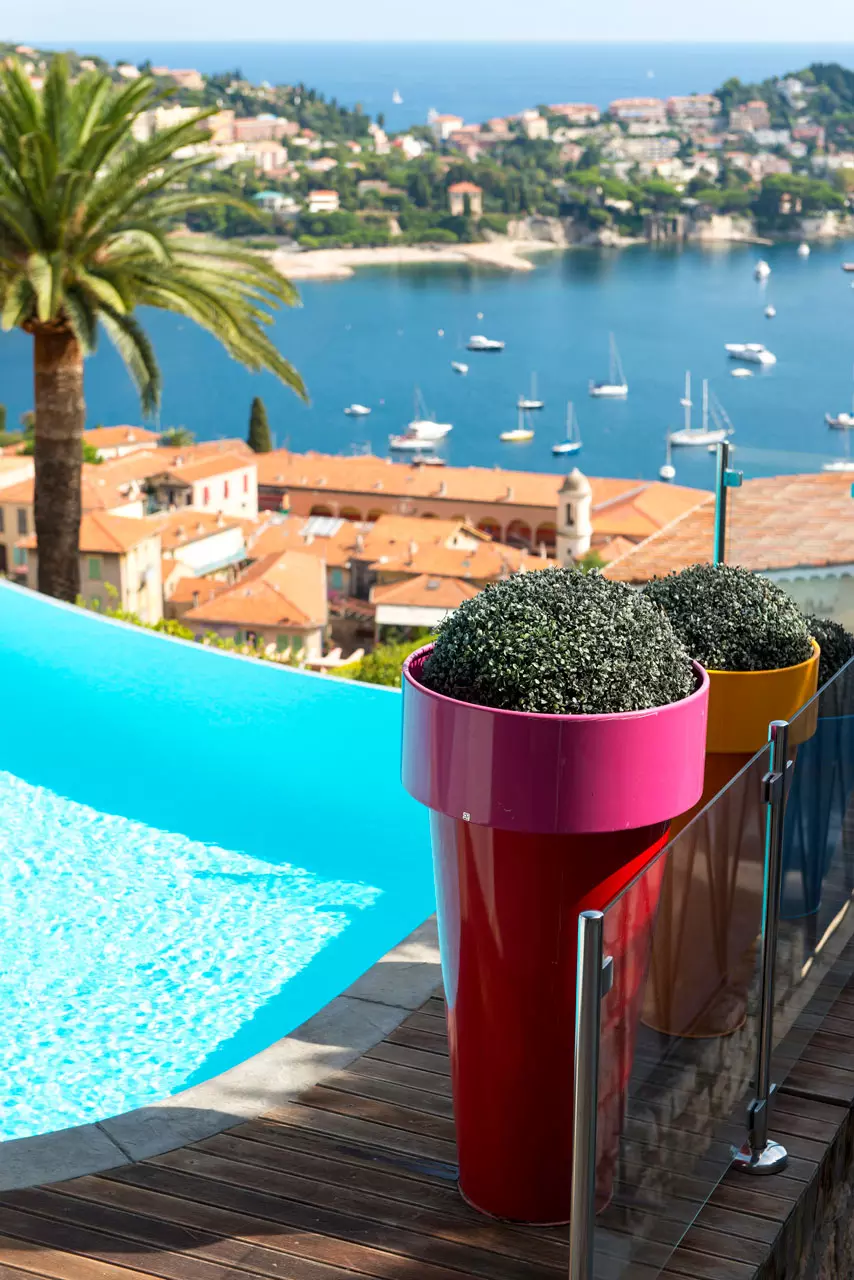 The next level down is dedicated to the infinity pool, outdoor shower, wooden deck and large potted plants for a very "natural" atmosphere.
The lowest level is perfect for outdoor dining.  It has a covered area with an outdoor kitchen with views overlooking Old Town and Villefranche Bay.  This is a perfect place to entertain your family and friends by creating customized pizzas in the professional pizza oven, to sip drinks while watching the boats sail around the Bay, and to enjoy an evening meal with a cool sea breeze.