Enjoy the luxury of convenience with Villa Hippocampo's personal Concierge –Monsieur Villeminot -whose resume includes being the former Concierge at the Palace in Monaco. The trusted and reliable Mr. Villeminot is not only there to welcome you to the villa, but is on call to assist in anything that may make your stay truly special and unforgettable. This includes everything from providing simple conveniences and customized advice to helping to create a unique itinerary based on your individual preferences and needs.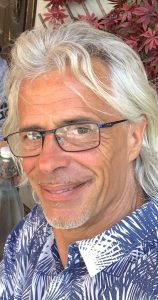 Jean Marc "Jimmy" Villeminot started his career as a professional athlete where he was a top ranked handball player for France. After retiring from sports, Mr. Villeminot worked at the Prince's Palace in Monaco where he was a Concierge responsible for just about every kind of assistance one could imagine would be required to attend to the royal family, their guests and the infrastructure necessary to support them. Mr. Villeminot now works as Villa Hippocampo's Manager and Concierge and is eager to greet and assist our guests as if they too were royalty.
Customized attention to transportation choices, sports and health interests, dining, special excursions, and extracurricular activities will enable you to maximize your time to enjoy your holiday. Monsieur Villeminot or one of his associates will respond to your requests professionally and quickly to accommodate you as best they can. For example, many guests have opted for cooking classes or a private chef to complement the numerous restaurant experiences on the French Riviera. However, when you and your guests prefer to dine out, the concierge can assist you in booking reservations at your choice of restaurants throughout the Cote d'Azur.
Some of our more active guests have indulged in the villa and Riviera's serene atmosphere with private yoga lessons or massages with the villa's stunning views as a backdrop. Mr. Villeminot can also help you book various excursions from the villa, including special tours, boating trips, or tickets to exclusive sporting events or performances.
Villa Hippocampo's concierge service sets it apart from other villas, who leave it to the guests to find and book their entertainment and address any issues that may arise during their holidays.   Our experienced Concierge has been lauded over and over by guests who have come to rely on him over their many years of holidays on the Cote d'Azur at Villa Hippocampo.