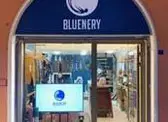 Gare Maritime
5 Place Wilson
+33 7 49 98 88 98

Right on the edge of the Bay of Villefranche, when you first enter the drive along the water's edge, is a dive store called Bluenery Academy. It is located next to the large public parking lot called Wilson. Besides offering diving lessons and diving accessories, they also offer classes in breathing and yoga. They even offer yoga on paddleboards!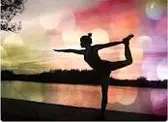 Hotel Delcloy
3 Ave Jean Monnet
06 70 46 08 02

O YOGA ZEN has developed a great reputation for offering customized yoga to individuals and small groups. Located in the beautiful village of St. Jean Cap Ferrat within the Hotel Delcloy, it is a ten minute drive from Villa Hippocampo.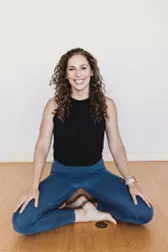 Studio Pilates Beaulieu
5 Rue Paul Doumer
+33 6 43 70 91 38

If you want to augment your yoga craving with a bit of Pilates, Carolyn Shallow is a certified Stott Pilates instructor who uses mat and reformer pilates styles.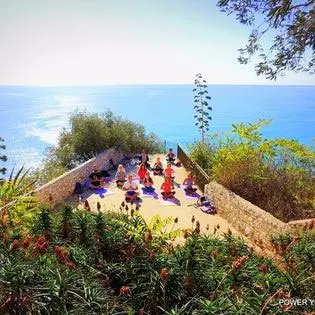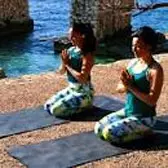 Yuko
Email: harmegnies@gmail.com
+33 6 48 04 57 53

Yuko Harmegnies offers individual and group breathing, yoga and running instruction in a variety of lovely locations throughout Nice and the surrounding coasts. She also offers classes on-line. Her approach is very customized to each client, making each lesson that much more effective.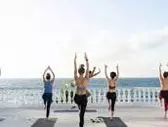 Riviera Yoga
8 bis rue Martin Seytour
+33 6 18 27 67 11

Nathalie Munos is also a certified yoga instructor with many years' experience teaching at her studio in Nice, Riviera Yoga. Nathalie seeks out unusual places for yoga practice and each time is very different.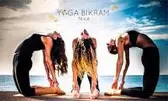 3 Montee du Commandant Octobon
Nice le Port
+33 4 93 56 96 36

Yoga Bikram is the only studio to offer Bikram Yoga in Nice. It is well located on the Port and has a reputation for a large variety of yoga practices. It offers classes for individuals, semi-private lessons, and group lessons, all a stone's throw from one of the most beautiful ports in the south of France.
There are many magnificent venues for yoga outdoors in and around Nice.