Hiking Trails Near Villa Hippocampo
There are numerous hikes and walks of all kinds within 30 minutes of the Villa.  For a complete listing, maps and descriptions, my go to free app is: www.alltrails.com.
There are two trails which are easily accessed in Villefranche-sur-Mer.
Sentier du Littoral is a coastal trail which begins at Villefranche Harbor and continues along the coastline to Nice. The trail is well maintained but rocky and sometimes challenging for the elderly or those without great balance. The hike takes about an hour or a bit more if you stop to admire the views. Once in Nice, you can walk back on the coastal road or take a bus for the ten minute ride back to town.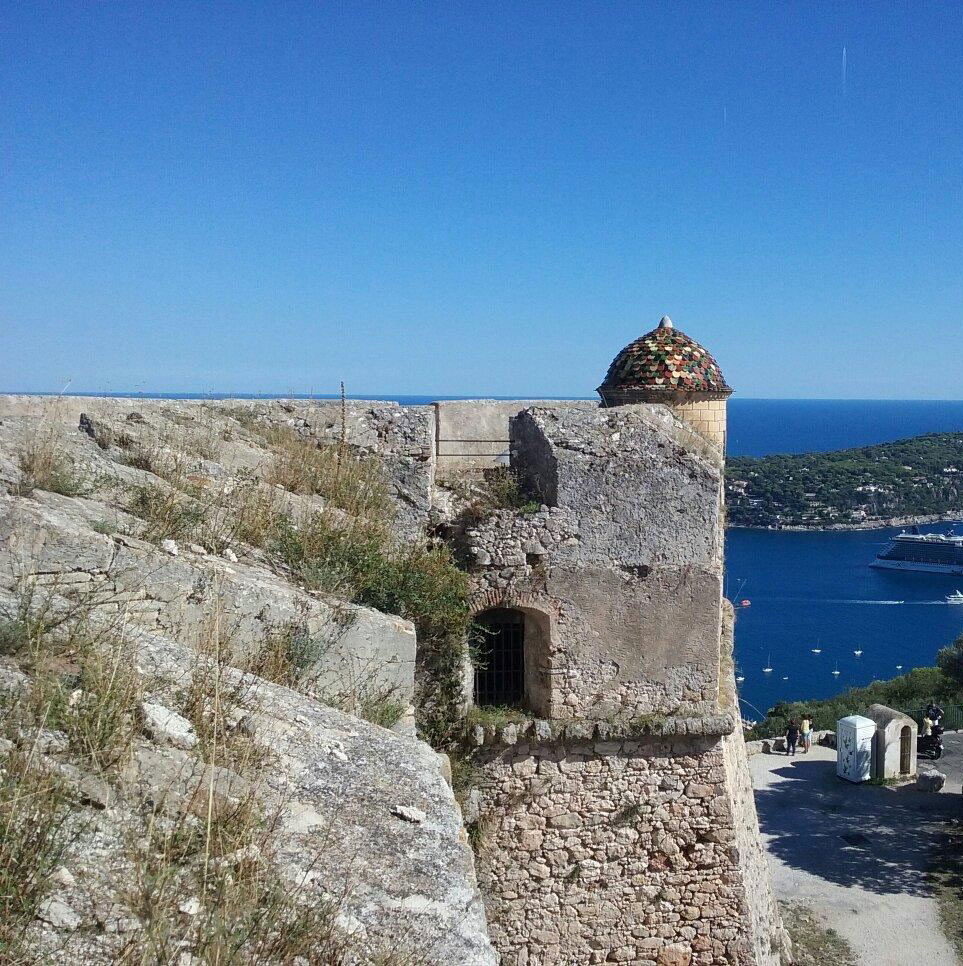 Fort du Mont Alban is an historic fortress atop the cliffs behind Villefranche-sur-Mer which can be reached by foot from the coastal road (Basse Corniche) in Villefranche. It is a steep ascent and I would not recommend it during warm weather but I love the fact that it passes through neighborhoods and there is always a new view around every corner. Fort du Mont Alban is a perfect place to picnic and the return to Villefranche is all downhill or you may opt to take the bus.
There is a moderately challenging hike from the coast of Eze-sur-Mer to the village of Eze. Called the Chemin de Nietzsche after Friedrich Nietzsche who walked the path often, the trail is steep but relatively short (45-60 minutes) and offers great views of the Med and coastline. The ascent is recommended over the descent because there are numerous lose stones on the trail which make hiking downhill more challenging than uphill!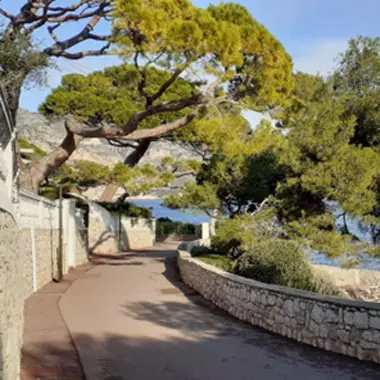 Cap Ferrat is a multi-pronged peninsula near Villefranche sur Mer which has trails that follow the peninsula on the coast. There are numerous "legs" of the trail and they all offer stunning views of the sea, the cliffs behind the peninsula, luxurious villas and beautiful landscapes. The tiny town itself is beautiful as is the small harbor lined with numerous restaurants and cafes. My favorite walk is the Promenade Maurice Rouvier which begins at the edge of the town on the sea and continues along the coast to the town of Beaulieu-sur-Mer. I often walk from St. Jean Cap Ferrat to Beaulieu-sur-Mer, have lunch or dinner, and walk back. The walk is easy, flat, and paved and takes about 30 minutes each way from town to town.