Nice has one of the nicest opera houses I have been to. The original opera house was built in 1776 but burned down in 1881.  The opera was rebuilt in 1885 by a mentor of the architect who designed the Paris Opera House. The Opera House has remained largely the same.
Last week, I went to see Lakme, a French opera well known in France but not in the US. I like going to the opera in Nice because the venue is so small that it is difficult not to have a good seat, the tickets are a fraction of what they are in the US, and my favorite part—they don't last nearly as long as the operas in the US! The theatre is beautiful and well located on the edge of Old Town where there is plenty of parking, there are many restaurants, bars and cafes, and the entire Promenade des Anglais is a stone's throw away, offering a wonderful place to walk before or after a performance.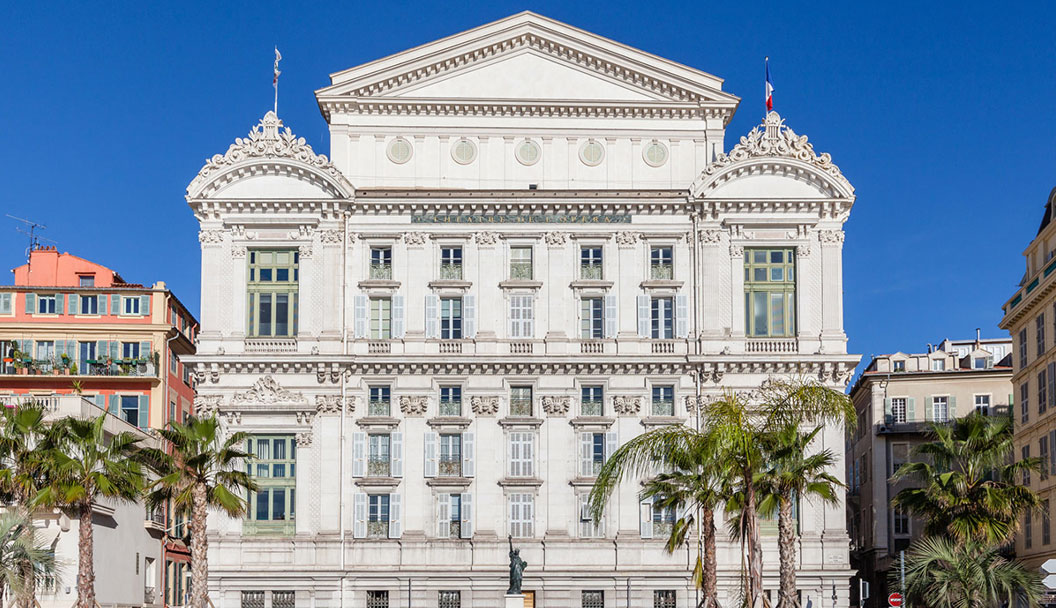 Tickets may be purchased on-line or at the Opera ticket office.  Besides operatic performances, the Opera features other performing arts such as classical ballets, dance, and theatre.
Get there a half hour early so you can spend a few moments in the bar on the main foyer on the second floor where wine and champagne and small snacks and sandwiches are offered.  It is always an interesting and diverse audience and easy to meet other patrons while sipping champagne.