I generally shop for my fresh produce every other day at an outdoor market in the next town over, Bealieu-sur-Mer.  But for cheese, bread, fish and meat, I drive to a small gem of a village once a week which is ideally located nearby and a real pleasure to visit.
Five miles and 20 minutes away via a scenic drive on the Moyenne Corniche (the two lane road parallel to the coastal route in the hills) is the town of La Turbie.
La Turbie is a medieval village which is a typical thriving French village today.  It is relatively untoursited except perhaps for the Trophee des Alps, a Roman ruin (seen in photo above) set in a park-like setting on the edge of the town.
I was thrilled to discover that the town is an epicurean oasis, with the best bread, fish, meat and cheese stores all in one small town.
Ma Premiere Boulangerie is by far the best boulangerie I have found on the Cote d'Azur.  It is family owned and the pride of the town.  There is almost always a line of loyal patrons waiting to make their daily purchases, but the line moves quickly and it is always worth the wait!
A few steps down the street from the Boulangerie, the local fishmonger—Poissonnerie Posidonia—serves up the most exquisitely fresh fish.  A mother and son work together to serve up fresh catches and will customize your order according to your wishes. They will clean or filet or debone any fish if you ask.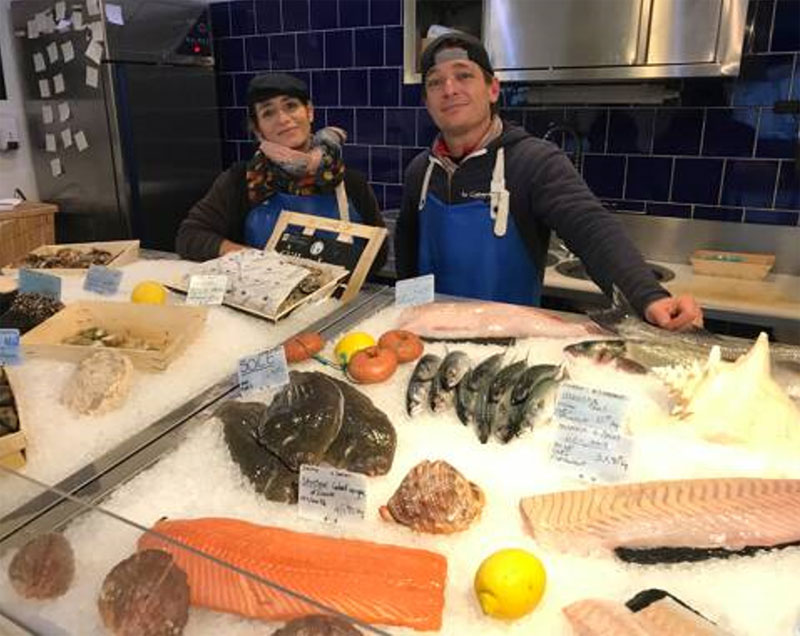 Across the street and next to the main public parking area is the Boucherie des Alpes, a fantastic butcher where there is inevitably also a line—especially on Sunday mornings.  Besides the excellent quality and reasonable prices, I enjoy buying some of the marinated meats which are barbeque-ready and perfect for entertaining guests with very little effort.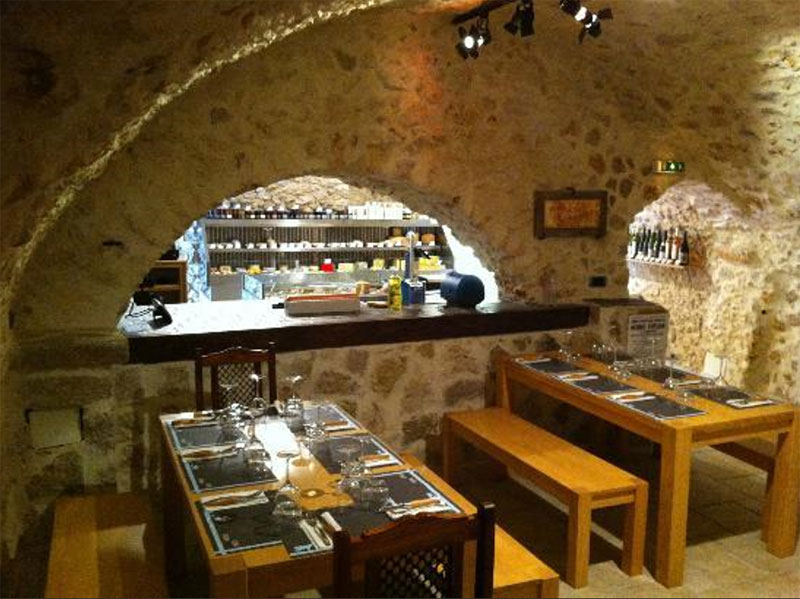 My final stop, just a minute's walk from the butcher and tucked in a corner at the far end of the parking lot is Le Coin du Fromager, a small gem of a cheese shop where the proprietor prides himself on giving you a taste of everything before you buy it.  In addition to selling cheeses, there is a very small café serving tapas of cheeses and charcuterie along with a nice selection of wines and beers.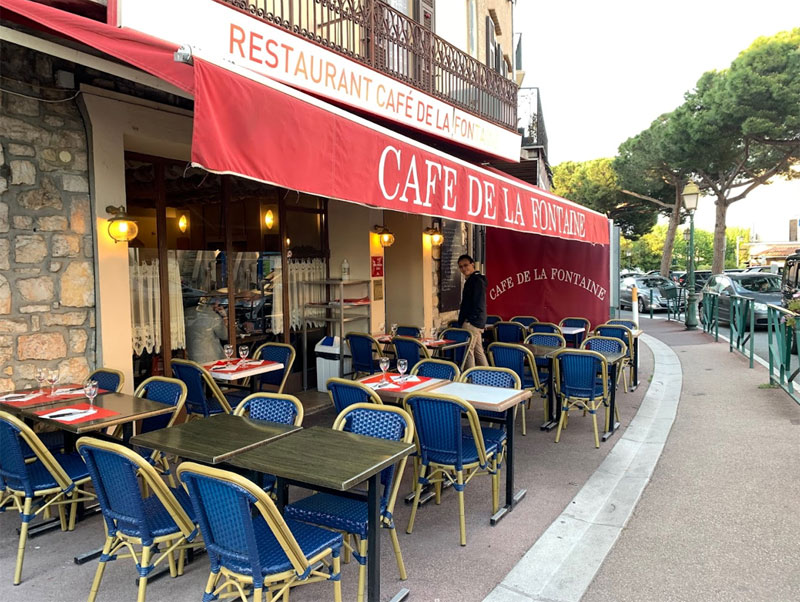 On most weekly trips to La Turbie, I drive to the town with a mission, swing by all four destinations and accomplish my mission within an hour round trip.  But on lazy days or when I have guests, we will often stop by the perched village of Eze which is on the way to La Turbie or proceed onto Monaco for lunch or a walk along the harbor. And there is always the option of eating in La Turbie at the Michelin rated (but very affordable and casual) Café de la Fontaine at one of their sidewalk tables.